Screenshot Maker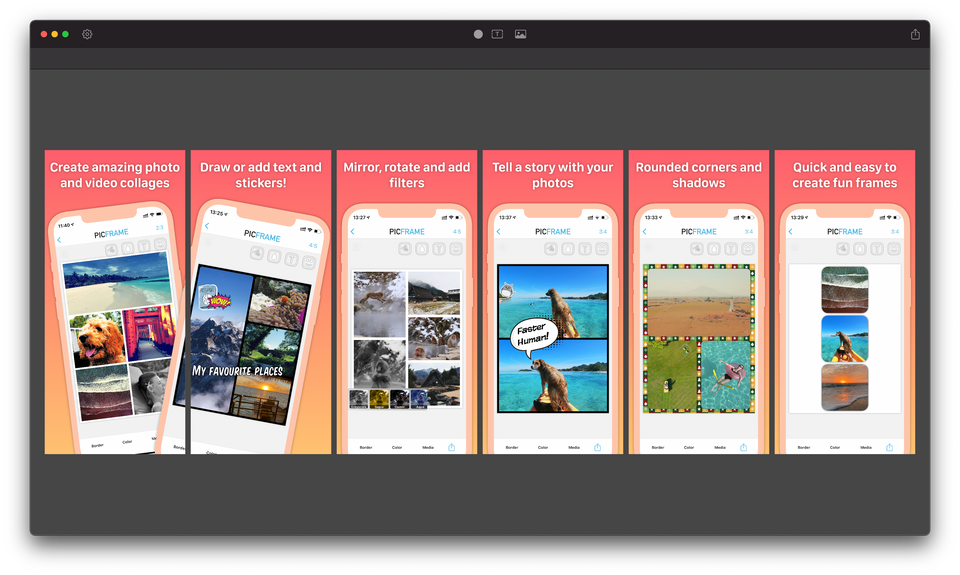 Creating screenshots for the App Store can be a time consuming process. With Screenshot Maker you can easily drag and drop your screenshots, wrap them with device frames and add descriptive text. What takes it to the next level is being able to localize all text and screenshots and output them at the same time. This process could previously take you hours to do but now it's all available in one simple interface.
Screenshot Maker is free to try so have a play and see how much time it could save you. Once you have designed your perfect screenshots then simply upgrade via a one off purchase and save all your localized screenshots at once.
Localizing screenshots can improve your listings in the App Store in countries all over the world. Previously potential users may have not tapped on your app listing because the first thing they saw was a foreign language screenshot.  Now with an easy way to create screenshots for many languages you can access those markets and increase your app installs.
Try out Screenshot Maker in the Mac App Store.