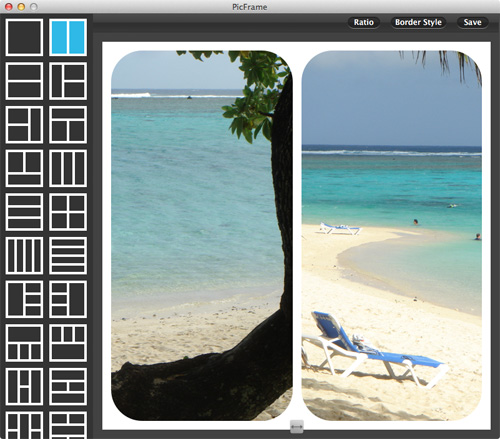 After receiving quite a bit of interest for a Mac version of PicFrame we are happy to announce that it is now available on the Mac App Store.
PicFrame on the Mac is just as easy to use, select a frame, drag and drop your images in, tweak the border size, give the photos rounded corners, add a color or pattern, resize the adjustable frames and save the photo or share it to Facebook.
More information and a link to purchase can be found here.